'The Hotrods' - King John School's Rock/Pop Group in the 50s and 60s
By Adrian Chapman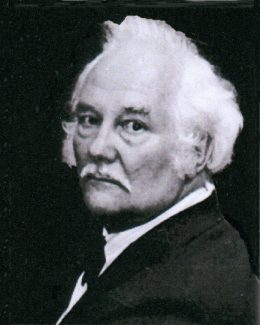 The family of Melvin Beddow
Happy Memories of my School Days
I only recently discovered this web site and quickly found from reading through the pages that it brought back a flood of happy memories.
It was a great pleasure to read a comment on this site left by Doug Mansfield about the school band's first double bass player. Doug handed me the white double bass when he went off to join the navy.  I had little idea how to play the thing but Doug told me all he knew and that was a good start.  With Mr Beddow running the show, you couldn't help but improve with each session.  I, like Doug, was very sad to hear of Melvin Beddow's passing, not only was he a wonderful teacher but a good friend too.
I don't quite know how the five of us got together as a pop/rock group, but maybe the one common factor that we all shared, namely playing in Mr Beddow's band, had something to do with it. He also greatly encouraged us from the word 'go'.
As I remember, the five of us, Louis Phillips (drums), Mick Dart (lead guitar), Dave Miller and Andy Gates (both back-up guitar) and myself (bass) all got on very well together.  We were indeed influenced by the Shadows. The only enhancement we enjoyed was a single amplifier unit which was parked in the Assembly Hall above the girls' gym. I think initially only Mick Dart could plug his guitar into the thing and …..yes… it did make us sound 'a touch' more professional. As far as I can remember, we didn't try singing, which was perhaps a good thing.
We performed at numerous school concerts – the girls loved Louis and Mick – the rest of us were left with their smiles – and some of the teachers began to lose their initial frown upon hearing pop music in a hallowed institute of learning.
The name 'Hotrods' was my fault and I still feel a little guilty about it to this day.  I was told to get a poster organised for a 'Swimming Pool Fund' concert which was to be held the next day.  The responsible art teacher asked me at midday whether the poster was ready. I said 'Yes Sir' but that I still had to talk to the others about a name for the group. I was told that there was no time for discussions and that I should think of a name quickly. For reasons I can't explain, the name Hotrods came up in my head a couple of times and that was it ….. just like that….. the group had a name.
Two of the hits that we played we borrowed from (Sir) Cliff Richard's Shadows, Travelling Light and Apache but there must have been more.  We also played a number which we created ourselves and called Room 18 Blues as a sort of dedication to our other excellent music teacher, Ms McConnell, who taught in that room.
At the time I recall that one or two of the teachers were somewhat worried about the amount of electricity that Mick Dart's e-guitar consumed when we practiced….. after all, it was all the tax payers' money. We normally politely referred them to Mr Beddow and heard no more.
I'm not quite sure but I think that all five of us sang in the choir. For this we were awarded a small badge embossed with the word 'choir', I believe there was also a badge for those who were particularly good at 'sport'. There may have been a couple more in addition to those of the school's secret police: Sub-Prefect, Prefect and Deputy Head Boy/Girl and finally, Head Boy/Girl.  I was happy with my 'choir' badge, it was only surpassed by the RAF who awarded a white lanyard to its singing trainees!
The white double bass – also known as 'Big Bessie' – was carried home on several occasions so that I could touch up the white finish where the original had been chipped away.  I never knew that a second double bass had been donated to the school.
One small perk which musicians – school band, choir or Hotrods enjoyed was being given priority for any vacant seats available for the first school dinner shift. This system worked fairly well and ensured that Mr Beddow had most of his crew together for the mid-day band practice every Wednesday. He wasn't too pleased if you wandered in just before the session ended.
When I left school in 1961 to join the RAF, poor old Bessie was in a rather bad state.  The bridge snapped twice and was temporarily put back together with the willing help of the woodwork teacher and his secret glue. Then the day before one of the big 'Swimming Pool Fund' concerts was about to begin, the front and the side casing parted company. The instrument vibrated terribly and had to be held together by the same glue and an enormous G-clamp! Surprisingly, the combination held until she was patched up again.
Sometime before I left King John in the summer of '61, it became obvious that an electric bass guitar was required and that dear old 'Bessie' just didn't provide the sound required.  So I left the group and I only wish I knew where they all landed up and also the ultimate fate of 'Big Bessie'.
I know the group continued to meet and practice for some time after we had all left King John and I also managed to keep in touch with Louis Phillips for a year or so. I paid him a chance visit once but he wasn't there and I believe his mum said that he was working with an oil company somewhere, probably North Africa.  Any news anyone might have on the whereabouts of the others would be most welcome.
As for me, after twelve years with the RAF I took up teaching aviation English, retiring in 2007 at the age of 63.  I am now living at the foot of the Alps, close to the Bavarian/Austrian border and enjoying retirement to the full.