Roland Quiz
Pseudonym of the author Richard Martin Howard Quittenton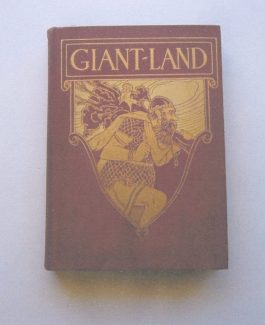 Roland Quiz (born 1833, died 1914), the pseudonym of Richard Martin Howard Quittenton, was a Victorian and Edwardian author of children's books including "Giant-Land: the Wonderful Adventures of Tom Pippin", who lived at Hillside, South Benfleet, where he died. Here follows the announcement  of his death in the Chelmsford Chronicle for 23rd, January 1914 :-
DEATH OF "ROLAND QUIZ"
The well-known author, Mr Richard Quittenton, popularly known as "Roland Quiz", passed peacefully away on Monday at his residence, "Hillside," South Benfleet, in his 81st year.  Shortly before Christmas he contracted a severe cold and pleurisy set in, followed by bronchitis.
Mr Quittenton was born on November 22nd, 1833 at Castle Hill, Lancaster, and spent the greater part of his life in Essex, having settled in Hockley, Westcliff, Southend and South Benfleet.  He edited the "Weekly Budget" for 42 years and wrote several serial stories for its pages, which were afterwards  published as "The Budget Story Books".  "Belle Vue", a Manchester story was dramatised and produced at one of the London theatres.  Mr Quittenton was also the author of the Lancashire volume, "A Mystery of The Lane".  For the "Young Folks Budget" he wrote several stories, which proved to be popular and were subsequently published in book form.
Though failing eyesight caused him a great deal of difficulty of late, Mr Quittenton strove bravely against it and kept on writing.  In fact on Sunday night he completed the introduction to his next story, while in the afternoon he had been reciting extracts from Robert Burns and Shakespeare to the family assembled around him.
Mr Quittenton had been a great traveller.  He was a friend of Charles Dickens, also of Stevenson. He was keen on whist, at which he excelled, taking a hand up to last Saturday.  He was a Freemason, a Forester and a member of many other societies.
The funeral takes place tomorrow (Saturday) at Sutton cemetery, where deceased will be laid beside his wife, who died two years ago.  Mr Quittenton was twice married, and there were 21 children in all, seven of the first marriage and fourteen of the second.  Only three sons and two daughters of the latter marriage are now living.
Christopher Fowler writing in The Independent (20th October 2013), recalls that "Victorian children's stories were often the stuff of nightmares."  Inheriting his grandfather's books, he came across an illustration entitled Uncle Two–Heads sinking into the quicksand", which has haunted him ever since.  To exorcise this demon he sought out the book containing the story…his own copy long ago passed on.  Eventually a copy of Giant-Land  was found  "Created by Richard Quittenton under the pen name of Roland Quiz, it's one of four Tim Pippin novels, first published in 1874, that continued to be reprinted until the end of the Second World War."
Quittenton (1833-1914) wrote the Tim Pippin stories for Our Young Folk Weekly Budget, which began  publication in 1870 and changed its title to Young Folks.  He became the joint editor, writing humorous sketches,  rhymes and stories for children, as well as blood and thunder adventures for  older readers.
As always in such volumes, the villains are the most colourful and memorable  characters, but it's the Hassidic Giant Greed whose description disturbs most, appearing in drawings which are sinister and  clearly anti-semitic.  These once beloved books are now extremely rare and collectable.